1. When is the best time to go on the Tanzania safari?
Tanzania Safari Holidays are slowly becoming all-year-round activities. Because of its close proximity to the equator, Tanzania experiences two distinct dry and wet seasons in a single year. But the best time to visit Tanzania depends on the type of Tanzania Safari Activity you choose. However, the dry season of June to October is widely considered to be the best time to go on the Tanzania safari.
2. Is it safe to visit Tanzania?
Yes, Tanzania, in our opinion is a fairly safe country. Every year millions of tourists visit this beautiful country in the hopes of a thrilling Tanzania safari experience. Even, the statistics say that maximum tourists leave the country with their heart bubbling with joy and a secret promise to visit again. So all in all Tanzania is as safe as any other country. A little precaution and respect to the government's rules are advisable.
3. Which safari is better in Kenya or Tanzania?
Although it is possible to travel to both Kenya and Tanzania under a strict budget, Kenya has a larger tourism infrastructure while Tanzania hosts the world's best national parks. So, if you compare, Kenya Safari is less expensive. But on the other hand, Tanzania Safari offers the best game drives and complete wildlife viewing. So, if you're confused best to combine the two and get a complete package beyond any comprehension.
4. Where will I stay during the Tanzania safari?
Tanzania offers a great range of brochure perfect lodges and tented camps. However, your Tanzania accommodations depend on the type of packages you have purchased like luxury safaris, budget safaris, or a standard Tanzania Safari where we will bring our own tents, camping, a cook to prepare your meals, food, and other cooking equipment.
5. How many days do you need in Serengeti?
Serengeti is huge, you need at least four days to enjoy what Serengeti park has to offer. As four days will give you eight-game drives, which will be sufficient to cover a large portion of the Park and view a large variety of wildlife.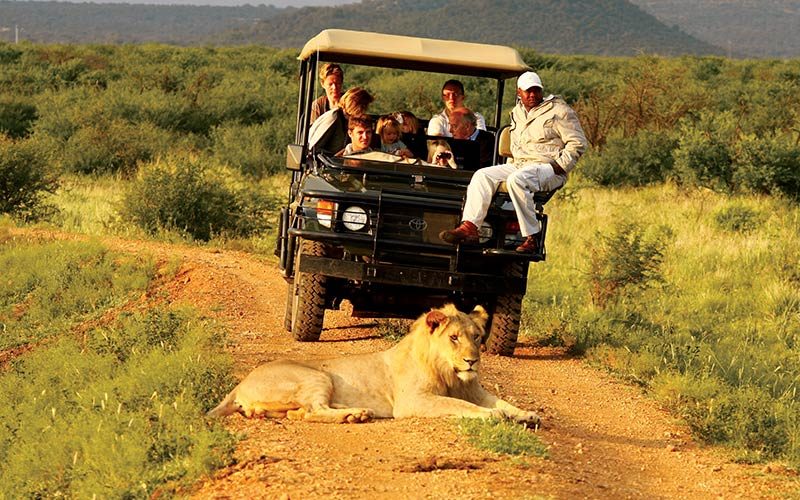 6. Can I self-drive in Serengeti National Park?
Yes, you can! Kinesi Tours & Safaris allow self-drive safaris into the Serengeti but only with a Land Cruiser.
7. When is the best time to see the great Wildebeest Migration in Tanzania?
August to September is the best time to witness wildebeest river crossings in the northern Serengeti area. The migration moves from Kenya's Maasai Mara down through the eastern side of Tanzania's Serengeti after the 'short rains' fall in November and December. After the long rains in April- May, the migration starts moving from the depleted southern plains north to the long grass plains of the western corridor.
8. What should I take on safari in Tanzania?
Shorts
T-shirts
Rain jacket
Warm sweater
Hat
Swimsuit & Swimsuit cover-up
Sunglasses
Safari Boots
Sneakers
Fast Aid kit
Anti-malaria medications
Hand sanitizer
Aspirin
Plasters and anti-bacterial medicines
For a detailed list of items read Safari Packing List Tanzania.
9. What is the official language of Tanzania?
Tanzania has two Official Languages; English and Swahili. But the National language of Tanzania is Swahili.