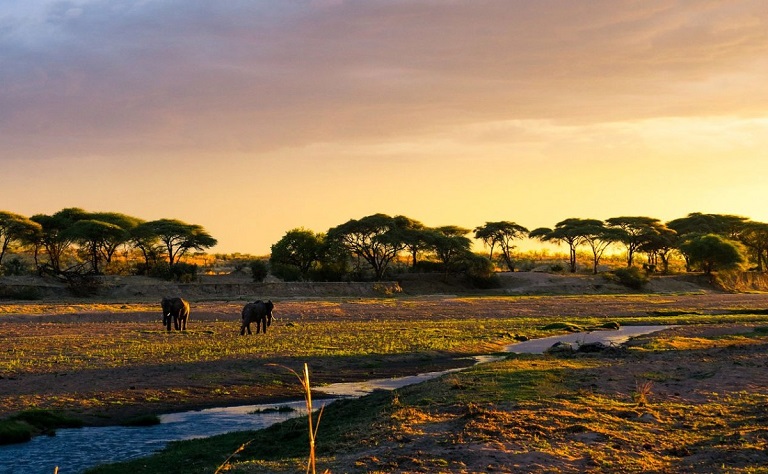 Africa is an emerging holiday destination. From exciting wildlife safaris to beautiful beaches, Africa has it all. And Tanzania is one such African country, filled with spectacular national parks, rich in wildlife, beautiful serene beaches, magnificent Mount Kilimanjaro standing tall and attracting a lot of tourists all-round the year! Tanzania Destinations are no less than a fairy tale described in movies.
Let's figure out, what is so unique about this beautiful country that makes it a desirable tourist destination:
Tanzania is an East African country. It contains 20 percent of the species of Africa's large mammal population spread across its reserves, national parks, conservation areas and marine parks.
Tanzania has 16 national parks and a variety of game and forest reserves. One of the seven summits of the world, Mount Kilimanjaro that needs no introduction is located in Northern Tanzania.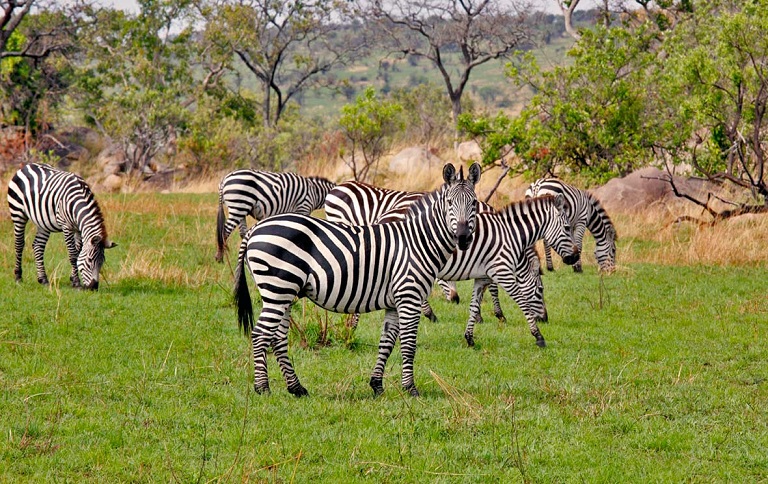 Tanzania Safari Destinations are a class apart, the beauty of which cannot be described in words.
1.    The Great Wildebeest Migration
The Serengeti National Park witness the Great Wildebeest Migration where over 1.5 million wildebeest as well as zebra and gazelle make their way through the grasslands of Tanzania to the Masai Mara National Park in Kenya. Nothing can surpass this incredible view and is definitely a once in a lifetime opportunity for the travellers.
2.    Zanzibar Beaches
Beaches may sound a bit off when you think of African Safaris but trust us you won't regret visiting the beautiful islands of Zanzibar. Filled with the white sand, blue waters, and swaying palms, they're regarded as some of the most beautiful beaches in the world. There is no better way to relax than to round off your tiring safari along the Tanzanian beaches.
3.    The Maasai People
The Maasai tribe is a nomadic tribe found in major part of Kenya and northern Tanzania. They are known to follow their culture and tradition so deeply, that it has set an example in today's fast paced world. So, if you get a chance do not miss to get along with the people and know the culture of this incredible tribe.
4.    Climb In A Canoe
Travellers can experience amazing boating experience while admiring the vast wildlife along the shores of Lake Momella within the Arusha National Park. The water is calm with serene beauty all around. Animals like hippo, bushbuck, giraffe, buffalo, zebra, and smaller species of forest antelope are mostly seen. The sodium-rich lake also attracts flamingos all year round.
5.    Wake Up To The Smell Of Coffee
Coffee is grown in Tanzania and is an important export commodity. The coffee growing village of Karatu is situated along Tanzania's northern safari circuit is a famous stop over for the visitors. You can avoid drooling over the tempting smell of the coffee in and around the plantation zone.
6.    Lake Tanganyika is the Second Largest Lake in the World
The second largest freshwater lake is in Tanzania and is a beautiful location. It is home to around 500 fish species. It is one of the world's most biologically rich and scientifically valuable natural habitat.
7.    Tarangire National Park is Home to Unique Tree-Climbing Lions
Tree-climbing Lions are common to spot in Tarangire National Park. The unique view of these lions making gingerly move across the branches is something to look forward to.
8.    Tanzania's Delicious Cuisine
Tanzanian dishes are delectable, scrumptious and distinctive. Tilapia fish, Pilau rice and Samosas are among the local favourites. You might even get a hand over few wild game like crocodile, warthog, antelope or even ostrich. The use of locally grown species and coconut makes dishes all the more delicious.
9. Unparalleled Lion population
Tanzania has the largest number of Lions ranging between 14000 to 15000 in number spread across Tanzania National and wildlife parks. If you are the one fascinated towards Lions, then Tanzania Safari is definitely for you.
10. Ngorongoro Cater
Ngorongoro Crater is the world's largest intact volcanic caldera and is home to a large array of wildlife. You get a chance to spot animals making a move through the grasslands on the crater floor towards the lake.
11. Largest game reserve and world heritage sites are found in Tanzania
Nearly 30 percent of Tanzania is national parks and conservation areas. The Serengeti national park in Tanzania is also a world heritage site and offers incredible opportunity for game viewing. There are so many game reserves promising to provide unique and long live experiences to its each and every visitor.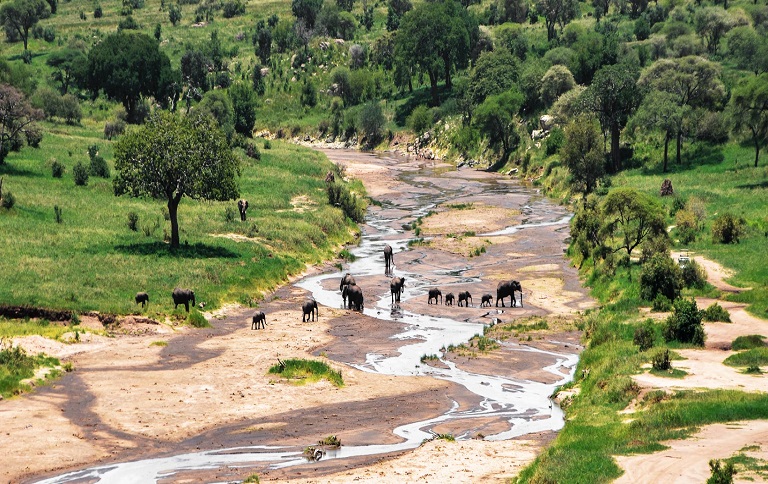 With so much in store Tanzania must have already made a place into your bucket list and if you have any queries further regarding Safaris in Tanzania, we are just a text away. For information on various Tanzania Safari destinations please contact Kinesi Tour & Safaris.