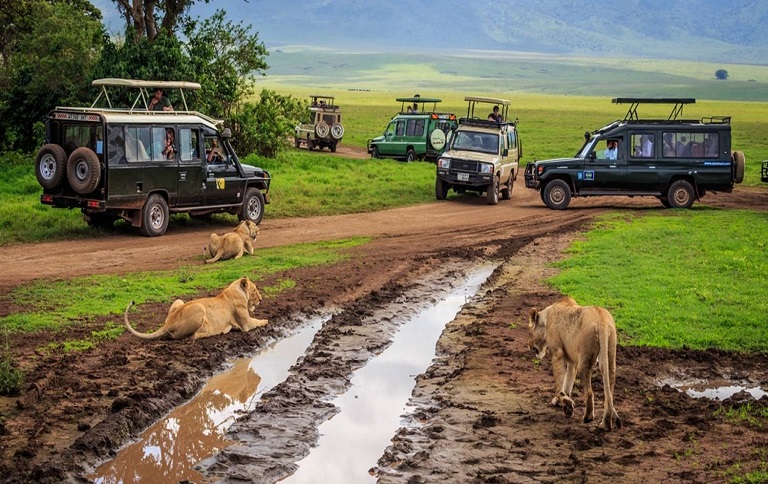 The largest East African country- Tanzania is known for its vast diversity and wilderness. It is in the top of the bucket list for many travellers round the globe and perhaps the first thing to pop up in your mind on the mention of the term "Tanzania Safari".
Tanzania Safari Tours are undeniably the best and there is no good time to visit Tanzania. Because this incredible part of the world has something or the other to offer to each one of its visitors all throughout the year.
It is vast in size as well as its wildlife content. Cultural diversity is at its best with 120 tribes residing in the country. Surreal landscapes, towering mountains, warm culture and variety of flora and fauna define Tanzania.
While planning for a Two-Week Safari In Tanzania you might get a little intimidated by its size. But, worry not we have come up with a brief two-week itinerary structure for all our readers that will help greatly in tasting the diversity that Tanzania has to offer!
We consider the northern circuit safari a great option for first time visitors. It includes wildlife packed national parks, alluring and relaxing beaches, engagements with the local Maasai people. In short it a fantastic mix of adventure, safari, Culture, history and beach time.
Let Us Break Down The Two-Week Itinerary In Detail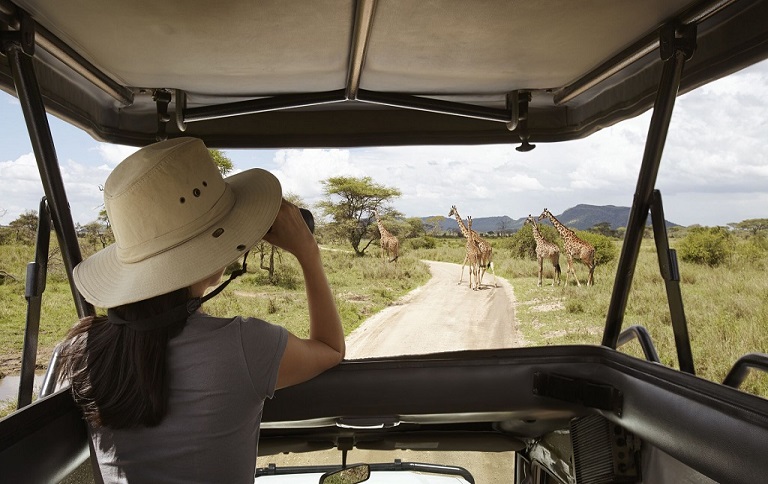 Day 1: Arusha
Arusha is the trade capital of Tanzania. Your safari departs from Arusha. The city is busy and crowded. You may come across some souvenir shops to pick up some Maasai curios. You can also choose to go on walking safari in Arusha National Park.
Day 2: Tarangire National Park
Tarangire National Park is less than two hours' drive from Arusha. The huge stretch of grasslands, floodplains and acacia woodlands are home to a variety of animals and baobab tress. You would across leopards and tree-climbing lions. You also get to see number of elephants in the plain.
Day 3: Overlooking Lake Manyara to reach Ngorongoro crater
The next day continues east ward crossing Lake Manyara to the Ngorongoro conservation area. The lake gives excellent view tinged with hues of pink, reason being thousands of flamingos over the lake. Drive through Lake Manyara National Park give glimpses of its vast wildlife including giraffe, elk, wildebeest, elephant, water buffalo etc. from here the road leads you to the Ngorongoro Conservation Area.
Day 4: Ngorongoro Conservation Area
After spending the previous night at a lodge or camp at the top of the crater you start in the morning to overlook the UNESCO world heritage site Ngorongoro crater. This half day safari guarantees plentiful game- watching which is equally thrilling and beautiful.
Day 5 & 6 Serengeti National Park
Back on the crater rim you continue downhill towards the outer crater you get to meet the Maasais occupied in their daily engagements. Moving further you arrive at the entrance of the Serengeti National Park. It is one of the largest parks of African continent and is famed for iconic great wildebeest migration.
The mass movement of wildebeest along with numerous zebras cross the vast plain in search of fresh Pasteur. This takes place every winter and you are lucky if you get to have a glimpse of this huge movement.
Before the end of the day you reach your tented camps to stay for the night. Camps are well facilitated for your comfortable stay. A two-day stay in this national park will suffice the safari as the size is quite vast and you will get to experience excellent game drives that can be richly rewarding.
Day 7: Stay at Lake Manyara National Park
Backtrack on the same road once you reach Lake Manyara National Park, spend a night appreciating this beautiful piece of nature surrounded by acacia woodland, some ancient teak and mahogany trees and grass and marshland. It is famous for tree-climbing lions. The park has a rich diversity of birdlife around the lake Manyara and the cliffs.
Day 8: Arusha
From Serengeti head towards Arusha where you end your Tanzania Safari. Take a night halt as the next day awaits to give a totally different experience. You will come across many hotels and lodges for your stay in Arusha.
Day 9 and 10: Stone Town, Zanzibar
Head east for the island of Zanzibar. What best way to unwind after a hectic safari in the harsh and vast stretch of plains in Tanzania than visiting the alluring island towns of Zanzibar.
The island and its unique mix of religion and culture is worth seeing. Sparking waters and white beaches add on to its beauty making it one of the desirable travel destinations. Spend two-days exploring its various facets and discover a very different Tanzania that the world hardly knows about.
Days 11-12: Zanzibar beach
Round up your Tanzania trip by visiting the beautiful beaches in Zanzibar. Two days on the beach is sure to refresh and replenish you from the hectic one-week long safari. The dreamy white sand beaches are beautiful and has plenty to offer to its visitors.
Day 13: Fly home
Time to wrap this beautiful Tanzania Safari and go home with plenty of beautiful memories. You may opt for a direct flight out of Tanzania from Zanzibar rather than falling back to Arusha.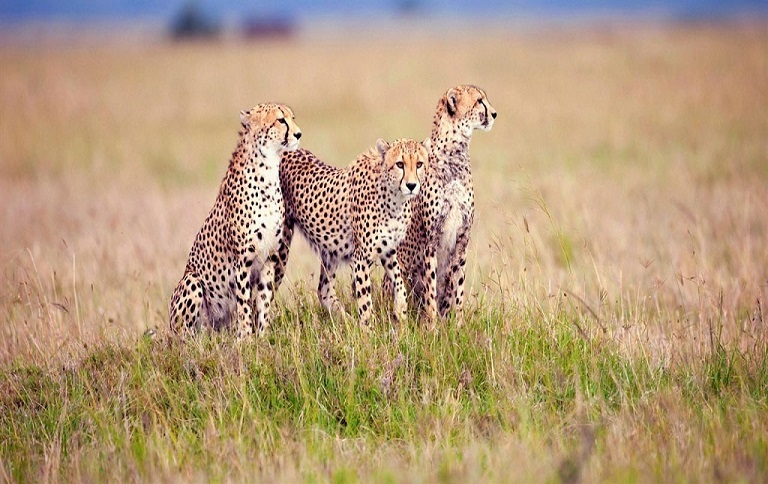 With so much to offer, you would not regret taking a Safari To Tanzania with Kinesi Tour & Safaris. And if you are the one who loves to do things little differently, then Tanzania is definitely the call. For further assistance you may connect or visit our website.